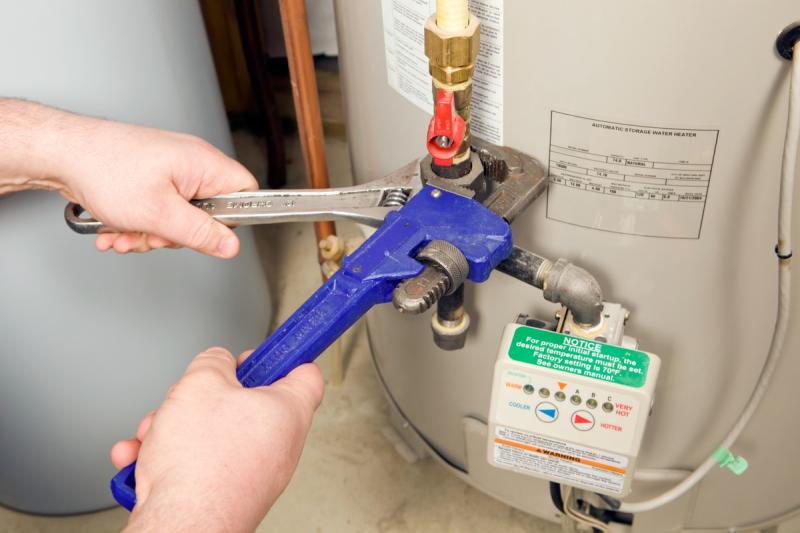 Long Island Water Heater Installation and Repair
The lifetime of most traditional water heaters is about 10 years. If you have a water heater in your Long Island area home or business that is over 10 years old, it's possible that you have already noticed that your water heater has significant inefficiencies or that it needs to be replaced. At Varsity Home Service, we install all kinds of different water heaters, including, gas, electric, and tankless. Our water heater technicians are among the most trained in the Long Island area, and are prepared to handle any of your water heater needs, from small repairs to water heater replacement.
It is important that your water heaters be installed by a licensed plumber. If a water heater is not not installed properly, it could pose as a serious threat to the safety of you and your home.
Whether your water heater is not working properly and needs repair, or you are looking to replace your water heater to see energy savings from a more efficient water heater, the pros at Varsity Home Service are here to help.
Many Long Island area residents are interested in the benefits of tankless water heaters. Tankless water heaters provide many benefits, including:
Endless Hot Water: With a tankless water heater, you will never run out of hot water again. Your tankless water heater will provide as much instant, on-demand hot water as you will want or need.
Long Lasting: Tankless water heaters last longer than a traditional tank water heaters. Tankless water heaters can last up to 25 years or more while a traditional tank water heater usually only lasts about 10 years.
Lower Energy Bills: With a tankless water heater you will save on your energy bills. Typically, people see a 10% to 20% reduction in energy consumption as compared to a traditional tank water heater
Save Space: Because tankless water heaters are small and compact, they take up much less room in your home. Tankless water heaters typically hang right on the wall out of the way, often in the attic. This allows your family to reclaim the space that used to house that old big tank water heater.
High Water Volume: Tankless water heaters can handle the hot water demands of even the largest homes.
Cleaner Water: Because water is heated as it passes through a tankless water heater, you will always be using a fresh supply of water. As traditional tank water heaters age, they can rust and build-up scale inside the tank that stores your hot water.
Contact us today at 631-336-2599 to receive an estimate for your Long Island area water heater project!